A Paradigm Shift in Customer Trust 
In an era where digital influence reigns supreme, customer reviews are the cornerstone upon which the modern business builds its reputation. Gone are the days when a flashy advertisement was enough to lure customers. Today, what you say about your business matters, but what your customers say about you could make or break you. Widgets that display reviews have been increasingly recognized as essential tools in this digital realm. In this enlightening post, let's delve deep into how trustmetrics.io provides you with the ideal solution with a Divi Free Google Reviews Widget that not only elevates your credibility but effectively transforms website visitors into paying customers. 
trustmetrics.io Widgets: The Game Changer for Divi Users 
trustmetrics.io stands as a formidable tool in the dynamic landscape of review management. Offering an assortment of widgets suited for various platforms, it's a holistic solution for businesses craving genuine consumer engagement. But what sets it apart is its tailored Divi Google Reviews Widget. Crafted exclusively for aficionados of Divi—a WordPress page builder cherished for its user-centric design—the trustmetrics.io Google Reviews Widget marries functionality with aesthetics. This integration empowers businesses to effortlessly display their Google Reviews in real-time, thereby supercharging their online credibility. Official Google Reviews API integration ensures that you get the most up-to-date feedback displayed right where you need it. 
Unlocking the Trove of Benefits with Divi Free Google Reviews Widget by trustmetrics.io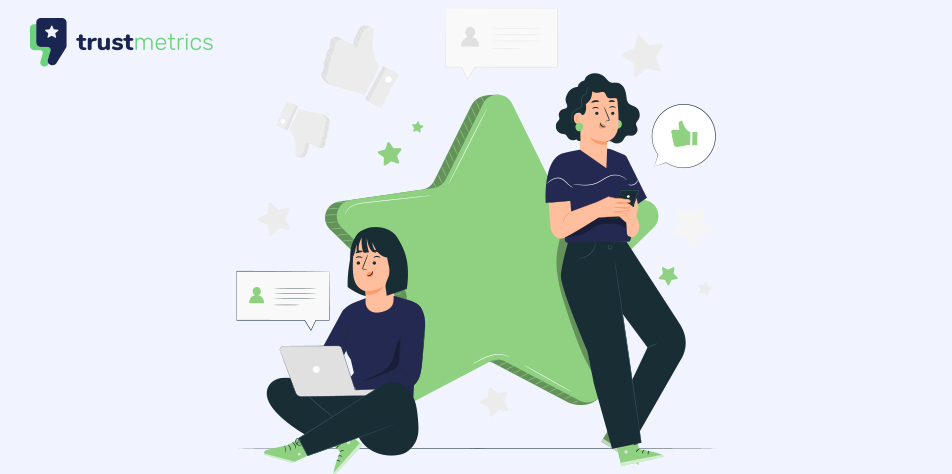 Enhanced Credibility 
When you employ the trustmetrics.io Google Reviews Widget on your Divi site, you are essentially opening the floodgates to unfiltered customer trust. Showcasing transparent and authentic Google Reviews adds a layer of credibility that even the best marketing copy can't achieve. Real words from real customers attract real business. 
Conversion Rates That Don't Lie 
Positive customer reviews are nothing short of modern-day social proof. They influence consumer behavior on a psychological level. trustmetrics.io leverages this to your advantage by making your top reviews the centerpiece of customer interaction. As a result, expect a measurable uptick in conversion rates, thereby increasing revenue. 
Ease of Use Meets Customization 
It's one thing to have a powerful tool, and another to make it work seamlessly with existing systems. The Divi Free Google Reviews Widget by trustmetrics.io is designed for smooth integration with your Divi-themed website. Customization options abound, from colors to fonts to layouts, ensuring the widget feels like a natural extension of your branding. Most importantly, its user-friendliness ensures that you don't need a PhD in Computer Science to get it up and running. 
Conclusion: Why Settle for Less When You Can Have the Best? 
Incorporating customer reviews into your website isn't just a 'nice-to-have' anymore; it's a necessity for brand trust and consumer engagement. trustmetrics.io's Divi Free Google Reviews Widget offers a robust, cost-effective, and simple way to display your Google Reviews right where your potential customers can see them. In a nutshell, it's not just about showcasing reviews; it's about building a trustworthy brand that resonates with your audience. 
Don't put it off any longer. Make trustmetrics.io's Divi Google Reviews Widget the cornerstone of your customer engagement strategy today. With the benefit of authentic customer feedback at your fingertips, the only way to go is up. 
Start your 7-day Free Trial
What are you waiting for? Sign up for a free 7-day trial of trustmetrics.io today!